In this IP driven world, intellectual property rights (IPRs) hold immense significance for both individual inventors and companies. A trademark is one such IPR that helps companies differentiate their goods and services from those of others. Before registering a trademark, however, companies should conduct thorough multi-country trademark searches. This is to ensure that no other company is using the trademark under consideration. Moreover, performing multi-country trademark searches helps companies not only evade trademark infringement lawsuits but also gain powerful insights. Read on to discover how our team helped a US-based IP law firm identify marks that could infringe their proposed mark.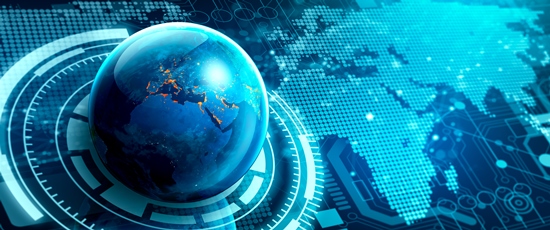 Also Read: USPTO TESS Search Help – A Powerful Trademark Search Tool
About the Client and their Challenge
Our client is a US-based IP law firm that represents companies in all aspects of trademark clearance, registration, maintenance, transactions, and disputes. The firm shows expertise in the federal mark registration process and proceedings before the Trademark Trial and Appeal Board. Furthermore, it also helps in creating and maintaining strong brands for numerous software firms, internet ventures, restaurants as well as other small businesses.
TMReady has been offering its services to this law firm for the past three years. Recently, they leveraged our support to identify all trademarks which were relevant to their proposed mark. Moreover, they wanted us to conduct exhaustive searches to identify the results which fell under the Nice Classification (NCL) and goods & services they provide. Essentially, NCL organized the information related to trademarks into various indexed classes to simplify our search process.
Related Article: International Trademark Search – 6 Reasons Why You Should Conduct It
TMReady's Solution
Our team understood the client's requirement and formulated a search strategy for identifying the appropriate results. Thereafter, our in-house trademark search experts performed multi-country trademark searches. This covered the results that were relevant to the client's goods and services. At the end of the project, the team delivered comprehensive word and excel reports covering relevant search results. Moreover, this included all the possible combinations, different variations, as well as phonetically similar trademarks.

Also Read: Top 10 Use Cases of Trademark Availability Search and Watch
The Impact
Our exhaustive multi-country trademark searches and its reports helped the client identify all the marks that could infringe their chosen mark. Further, it also helped them in making informed decisions about mark registration. Additionally, TMReady conducted more than 75 trademark searches for the client, with an average of 25 searches performed annually. The average turnaround time for the project was 2-3 days with the active involvement of one analyst and senior analyst.
Also Read: Key Parameters to Perform US Trademark Search
Need Help with Multi-Country Trademark Searches? – Choose Us
Companies are increasingly relying on multi-country trademark searches before registering a new trademark to protect their brand. Additionally, it is advisable to perform exhaustive multi-country trademark searches to prevent any potential infringement lawsuits. Moreover, this practice also helps in saving the costs associated with mark registration. TMReady's Trademark Search and Monitoring Service specially helps in providing powerful insights before filing for trademarks. Further, it also provides vigilance about mark infringement both globally and within the regions, they operate in. Click here to know more about this service.
– Nitesh Chouhan (Sr. Trademark Analyst) and the Editorial Team
Other Related Articles
Trademark Filing: A Step-by-Step Process
Trademark Filing Fees: A Quick Overview