As the market brims with innovation, the struggle for unique trademark filing is real. Obviously, who wouldn't prefer standing out from the crowd? A unique trademark that embeds in people's mind does just that. Moreover, it's a marker of identity that differentiates business in terms of ownership, recognition, product, and services. Additionally, it gives businesses a special brand value and visibility.
Also Read: Global Trademark Search: A Wise Decision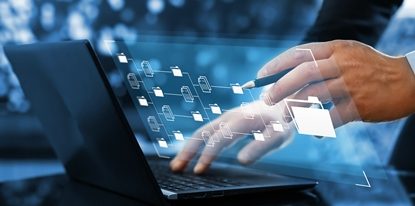 What is a Trademark?
The exchange of goods and services is called Trade. Further, the 'Mark' is the soul of a business expressed in the form of words and designs. It can comprise of special markings such as words, symbols, and phrases, or a combination of these. Thus, trademarks can range from being a sound clip to fragrances, names, and taglines. Moreover, it can also include the size and color of the goods.
Interestingly, the smell of freshly cut grass is a registered fragrance trademark for tennis balls. Similarly, the fragrance of rose is a registered trademark for the tyre!
Thus, this goes to show that the integral determinant of a trademark in the course of trade is its depiction of a connection between the trademark owner and its goods or services.
Also Read: The Importance of Trademark Name Search
How Unique Trademark Filing Impacts Businesses
Prevents Unfair Competition
A trademark is an asset that helps in the growth of a business. Moreover, the purpose of a unique trademark is to stop unfair competition by protecting the use of a symbol, word, logo, slogan, design, domain names, etc., that uniquely distinguishes the goods or services of a firm. In other words, an exclusive trademark prevents other companies from copying a company's goods or services.
Protects Brand Value
Unique trademark filing helps in the formulation of identity that's a mark of standard and quality of the goods and services offered by a firm. Moreover, carving a space in the consumer psyche, the trademark directly resonates with the reputation of a company. Gradually, it begins to serve as a mark of identification.
Facilitates Easier Registration
Unique trademark filing backed by a good trademark search enables easier registration of a trademark in any country or a specific region of choice. Opening up avenues for business expansion, a unique trademark carries forward the company's legacy. It gives domestic traders a chance to gain exposure to the international or global market.
Rights & Legal Immunity
A unique trademark offers the owner to leverage brand exclusivity by licensing or selling it. Trademark owners can initiate legal action against the infringement of this intellectual property, making them eligible for infringement claims. A unique trademark makes your brand one-of-its-kind.
A famous trademark infringement case includes France's renowned fashion brand 'Louis Vuitton' and South Korea's fried chicken restaurant named 'Louis Vuitton Dak'. The court verdict was delivered in favor of the designer, forcing the restaurant to bear hefty damages for selecting a name similar to the fashion brand.
Also Read: How to Avoid Trademark Infringement Successfully?
Unique Trademark Filing: All You Need to Know
Businesses across the world are increasingly becoming proactive in protecting their intellectual property against misuse through filing unique trademarks. Trademark registration requires meticulous planning. Here are a few points that businesses need to keep in mind while registering one.
Trademark Search
Yes, registering a trademark is not possible without an effective trademark search. Businesses dedicate considerable time and energy to the process because it helps in identifying whether the trademark is eligible for registration. With myriad competitors, there are already numerous existing trademarks in the market. Finding a unique one that easily blends in with the services and does not coincide with others can be an arduous task.
Therefore, plan a comprehensive trademark search before deciding to register a trademark. The search can be carried depending on where the trademark should be registered – domestically, internationally, globally, or for a specific reason. As per the requirement, the search is conducted through the specified country, domestic or global, and database. A wholesome trademark search facilitates unique trademark registration.
Trademark Law
Trademark law helps in managing trademarks that you register at international and domestic levels. It prohibits the registration of an existing trademark or the one that has a certain resemblance to it – if it's identically, phonetically, confusingly similar to "well-known" trademarks.
While several countries have drafted trademark laws to protect intellectual property, United Nations has established a trademark law that offers a single platform for registration and management of trademarks worldwide – The World Intellectual Property Organisation (WIPO). Currently, WIPO has 191 member states and administers 26 international treaties. The global intellectual property body is headquartered in Geneva, Switzerland.
Also Read: What is Common Law Trademark Search and Why is it Important?
Conclusion
It's crucial to remember that 'uniqueness' and 'protection' are two complementary terms for brands when it comes to registering a unique trademark. Viewed as a seal of quality, a unique trademark strengthens brand value, gives an edge in marketing the goods or services, and helps prevents other companies from monetizing your brainchild.
TMReady offers state-of-the-art trademark search solutions aimed at providing the customers with vital insights before filing unique trademark.
– Nitesh Chauhan (Trademark) and the Editorial Team
Other Related Articles
Trademark Filing: A Step-by-step Process
Trademark Filing Fee: A Quick Review