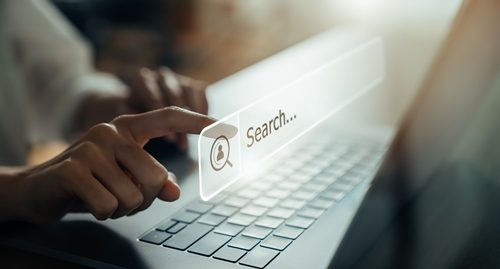 While conducting USPTO trademark search, the Trademark Electronic Search System (TESS) is the most trusted and relied trademark search database. Conducting trademark search in TESS database requires specialized skills, a passion for details, and great knowledge on trademark regulatory norms. TESS may not have the most attractive user interface. However, it offers surprisingly flexible search options through it's expert search form.
Also Read: What is Common Law Trademark Search and Why is it Important?
Various USPTO Trademark Search Options in TESS Database
The Trademark Electronic Search System offers various opportunities for trademark search professionals to extract the best trademark data. For users, there are some options that we can use to receive the desired results. Let's discuss these three options one by one.
Also Read: Interesting Facts About Trademarks
USPTO Trademark Search: TESS Offerings
Basic Word Mark Search
Unlike other two search options, you cannot use the basic word mark search to search design marks. This option is suitable for the trademark search professionals who are not much aware about trademark search. The user can select the "Structured" option in the blue horizontal menu at the top of the page to switch to the advanced fielded search form. Select to search "plural and singular" or only singular terms and both Live and Dead, only Live, or only Dead trademarks.
Word and/or Design Mark Search (Structured)
You can call this the advanced way of searching trademark related data in TESS database. Further, here we can not only search word marks but also the image marks that could have an impact on the products. However, before using it, we must refer to the Design Search Code Manual to see the relevant design codes. This advanced search form includes the option to define how many records are returning in the search results per page (100-500). Moroever, the user can also choose to automatically search for plural versions of terms.
Using Operators and Fields for Effective Trademark Search
The Trademark Electronic Search System comes-up with plenty of operators and fields that helps to narrow and refine our search. Simply by using these operators and fields, we can make our search even more authentic, reliable and aligned towards the goal.
Other Related Articles
Trademark Monitoring: Why is it Important for Your Brand?
Trademark Filing Fees: A Quick Overview