When it comes to doing trademark search, in the European Union, OHIM trademark search database provided by the European Union Intellectual Property Office is the one that tops the ladder. The European Union Intellectual Property Office, or EUIPO is the trade mark and designs registry for the internal market of the European Union. It is based in Alicante, Spain, and its Executive Director (previously styled President) is António Campinos. Until 23 March 2016 it was named Office for Harmonization in the Internal Market (Trade Marks and Designs), or OHIM (Spanish: OAMI).
Simply by filing a single trademark application with OHIM we are also protecting in the following countries: Austria, Bulgaria, Belgium, Croatia, Czech Republic, Cyprus, Denmark, Estonia, Finland, France, Germany, Greece, Hungary, Ireland, Italy, Latvia, Lithuania, Luxembourg, Malta, The Netherlands, Poland, Portugal, Romania, Slovakia, Slovenia, Spain, Sweden and United Kingdom.
Like any other trademark search database, the OHIM trademark search database offers plenty of opportunities and scopes for trademark search firms to search relevant information pertaining to trademarks. Still, the most advantageous aspect of OHIM trademark search database is that a trademark owner can obtain rights over their intellectual property in every EU member state by filing a single application form for registration and renewal.
There are many responsibilities this organization is shouldering and some of them are as mentioned:
Conducting trademark searches
Registering trademarks and tradenames
Examining trademark applications filed by various parties
Handling objections to trademark registrations
Enforcing the rights of registered trademark owners
Benefits of registration through the OHIM trademark search database:
With OHIM, we needn't have to fill out multiple registrations and pay multiple fees.
One registration form and renewal date can get you protection in all of the EU member countries.
Offers an efficient trademark filing option for a company.
The applicant can use English or any of the official EU languages.
Applicants are not required to learn all the requirements for registration in separate countries.
The type of protection is uniform throughout the region and no individual countries can limit or reject protection of a mark solely in their own jurisdiction.
There is no need to use the mark in every country to keep your rights intact and hence use of the mark on, one member country constitutes use in all of the EU member countries.
Important things to consider while going for OHIM trademark Search:
If a mark is successfully challenged and rejected in any of the member countries the mark will be simultaneously rejected in all EU member countries.
If your mark infringes on another party's mark in any of the member countries it will be denied in all other member countries.
During examination, an application will have to be translated in various other languages and thus, the translated meaning or sound of the same may be unregistrable.
In case you want to assign your mark to another entity in the future, the assignment can't be limited to a particular country and will apply to all EU member countries.
To sum everything up, we can say that OHIM trademark search database or (European Union Intellectual Property Office Database) is one of the most preferred trademark search databases available in the globe and we can do tons of things to gain trademark related insights. This search database becomes even more important when we are targeting any of the European Union member countries mentioned above.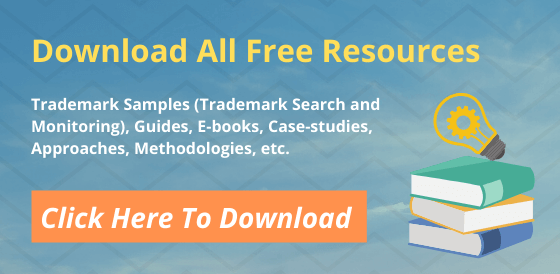 Here you can Download our All free Resources:
Trademark Samples (Trademark Search and Monitoring), Guides, E-books, Case-studies, Approaches, Methodologies, etc.