Damage Control: Trademark Monitoring: If you have heard the term "Damage Control", you will know what we are talking about. The Trademark monitoring: Watching over the brand is something which is most important but if it is not done then an infringement activity occurs. By and large, the most exceedingly awful piece to any infringement case of a brand is that it was all preventable. If you have a trademark and you are not monitoring it, it is high time you consider the option, only and only for your brand safety. Of course we understand that you need to know the reason behind, so the storyline is that, the Trademark Monitoring is a critical step in your brand protection strategy. Beneath we have investigated and drafted the different reasons as to why each business ought to have a monitoring plan established:
Loss of Trademark Rights: Failure to screen and police your trademarks can prompt the loss of your trademark rights. We will tell you what happen if you don't police your trademark, consider that an outsider start to utilize the same or comparable trademarks in business regarding similar merchandise as well as services like yours. Now if you do pretty much nothing or nothing at all to police your trademark, the trademark is probably going to lose a few or majority of its incentive as a source identifier in the commercial center. Sequentially, the trademark will end up noticeably weaker and lose the rights ultimately.
Solution: To prevent any loss of your trademark rights, you should police your trademark(s) monitoring for infringement activity of the same and, if found, authorize your trademark rights through different lawful means, like, sending legal notice, start with opposition and cancellation procedures with the Trademark Trial and Appeal Board, or different measures that might be suitable in the current situation.
Loss of the Ability to Enforce against a Particular Infringer: To know the second reason, you should know equitable doctrine of laches. The inability to act to stop infringement activity of your brand, when you knew, or ought to have known, that the same was happening may keep you from authorizing your trademark against another where their infringement activity has not been addressed. This is better known as the equitable doctrine of laches.
According to this equitable doctrine of laches, an obligation falls upon you, the trademark holder, to authorize your trademark(s) against accused infringer within a period of time. The doctrine also extends to infringement activity that the owner knew as well as to the situation that the owner should have known given the conditions engaged with the utilization of your brand.
According to this equitable doctrine of laches, even infringers of trademarks have the privilege to be advised that their utilization is disregarding your rights provided in a given time. Given that the infringer depends upon your absence of requirement and, within the duration, manufactures its own particular contending brand consuming its assets to do as such, laches may block you from authorization against this infringer.
Loss of Business: A successful monitoring procedure will recognize infringement use at an early stage before it can affect your business. Also, the sooner such activity is found the less demanding it is to determine. The more cash an infringer has put, or the resources into a business, name, or site, regardless of the possibility that it is violating your rights, the more probable they are to set up a battle against changing their infringing trademark, lead to proceeded with income misfortune for your business while the trademark fight seethes on. The watch encourages you to recognize such activities early and to stop it before your business encounters income misfortune by an infringer.
Conclusion
To summarize, we can tell you three things, trademark monitoring will give you
Valid watch and implementation of your rights at the appropriate time.
Also, it wipes out the capacity of infringers to assert that their infringing activities are permitted according to this equitable doctrine of laches.
At last, appropriate observing will guarantee that infringing activities does not redirect your clients away.
For more details, contact us with us by logging into our website https://tmready.com/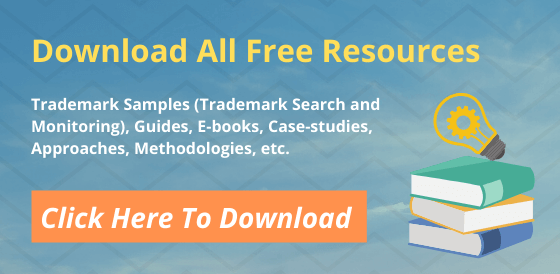 Here you can Download our All free Resources:
Trademark Samples (Trademark Search and Monitoring), Guides, E-books, Case-studies, Approaches, Methodologies, etc.