Most organizations analyze the advantages of registering corporate brands as trademarks in the countries and regions in which they trade, fabricate and transport their items. However, registration is just the initial phase in the viable utilization and security of a picked brand, organization or company name. With a specific end goal to guarantee that significant trademarks are completely ensured and implemented, they likewise should be checked for unapproved use. Let's understand the significance of early detection and how to perform trademark watching.
Perform Trademark Watching: What it's significance?
Early detection of the trademark infringement allows the companies and makes it easier to enforce the trademark rights. Original trademark owners need to adhere to the deadlines promptly for filing infringement in case a third party is seeking to attempt registration of the critically conflicting trademark.
Perform Trademark Watching: What's there to watch?
Ideally, the brand owner's trademark watching strategy should cover the entire portfolio and have more extensive internet monitoring regardless of if it's been outsourced or managed in-house. A broader coverage over the web helps to identify potentially harmful third parties who sell/auction counterfeit goods thus damaging the brand value.
Trademark watching to screen for possibly clashing applications will commonly take one of these three structures:
Identical trademark watch: Identifies marks or devices (e.g., logos) that are visually or phonetically identical;
Similar trademark watch: Identifies similar and confusingly similar marks;
Trademark watch with opinion: Includes an attorney's recommendation on the results of the equal and the likely impact on a business and its market share.
Are you new in the market? If yes, then you must know: Trademark Fundamentals for Start-ups
Also Read: Trademark Watch Services: Benefits
Perform Trademark Watching: How to build a compelling watching strategy?
To develop a good watching strategy the size and the reach of the brand owner's portfolio are taken into account in addition to using trademark watching as a proactive monitoring tool.
Additionally, when a company has a broad portfolio of trademarks registered throughout the globe, it is not possible to monitor and safeguard every mark as it is expensive and tedious. Hence the company should prioritize its core brands and the regions they have full protection over subsidiary or less essential marks.
Why Choose Us?
We at, TMReady deliver professional trademark watch services to our corporate clients from more than 45 nations across the globe. To know more about us, please visit our service page.
Other Related Articles:
Why do you need to hire a Trademark Attorney?
Not All Trademark Errors Are Fixable. Learn How to Avoid Them!!
Online Trademark Filing: Know How to Do it?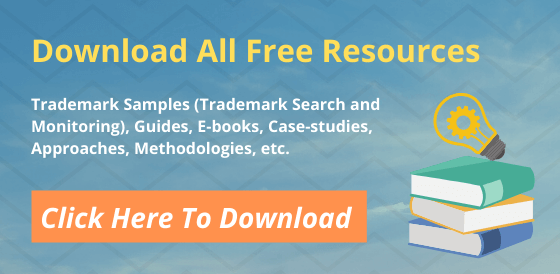 Here you can Download our All free Resources:
Trademark Samples (Trademark Search and Monitoring), Guides, E-books, Case-studies, Approaches, Methodologies, etc.