Filing a trademark application is a complex process that requires a detailed legal understanding. However, if somebody opts for a Federal Trademark Registration, then he or she can do it on their own. The USPTO website allows an individual to take help of a free tool named Trademark Electronic Search System (TESS) through which applicants can file their applications online. However, the grant of the mark will only be given if USPTO finds that to be worthy of registration. Herein, comes the need to hire trademark attorney.
An experienced private trademark attorney can help through the entire trademark application process starting right from choosing a name to the final approval. An experienced trademark professional can even guide you through Trademark fundamentals if you are a Start-up.
Also read: What is Comprehensive Trademark Search?
In what ways can a trademark attorney help you?
It is important to hire a trademark attorney who can help through multiple steps. Let's have a look at how one can enjoy benefits by choosing an experienced attorney from the below-mentioned points:
In Selecting the correct Trademark
USPTO is very particular when it comes to approval of a trademark. All the applications for trademark registration go through an exhaustive selection procedure before approval. Applications face rejection if USPTO finds the proposed mark to be similar to any other marks, or the mark does not abide by the trademark laws. Rejection of the application causes loss as it is non-refundable. Therefore, multiple rejections cause multiple monetary losses. A trademark attorney thus helps by carefully monitoring the mark before application for registration so that there are minimal chances of rejection from USPTO.
In conducting a Search before filing the application
A trademark attorney can perform an extensive search to find out if there is/are any similarity between the proposed mark with that of any pre-existing marks. Screening or a Full trademark search can thus help an applicant save his valuable time, effort and money and ensure that there is no same mark existing.
In performing trademark monitoring
Trademark owners are responsible for enforcing their trademark rights, including the control of others use marks that are similar to their own. USPTO is responsible for registering of trademarks. However, there may be a situation where USPTO can register a proposed trademark which may be similar to an already registered one. Monitoring a trademark gives the applicant an opportunity to dispute the registration of another mark or any other possible infringement scenarios.
TMReady provides an exclusive Custom Monitoring, Fortnightly Monitoring, and Weekly Monitoring according to the requirements of an applicant. Visit us, to know more about our Trademark Watch Services.
Other Important Insights:
Trademark Filing Basis a Quick Guide
Trademark Filing Fees: A Quick Overview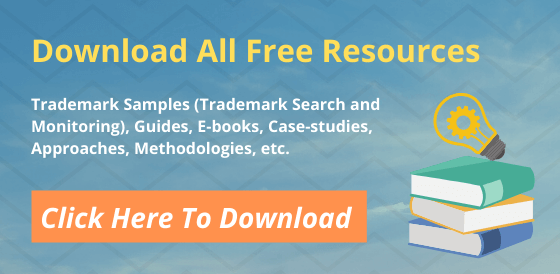 Here you can Download our All free Resources:
Trademark Samples (Trademark Search and Monitoring), Guides, E-books, Case-studies, Approaches, Methodologies, etc.