Federal Trademark refers to a type of Intellectual Property in the United States, which is commonly a word, symbol, design, or combination of all. A federal trademark helps in:
Source identification of goods and services
Distinguishing between different types of goods and services
Providing significant additional substantive and procedural rights
The Federal Trademark registration refers to as the process for filing for the federal protection of a mark that represents a business activity. The federal statutes that govern the trademark registration can be found in 15 USC, Section 1051-1127. This group of laws is known as the 'Lanham Act'. The entire registration procedure is maintained by the US Patent and Trademark Office. The rules and regulations for the trademark registration along with the maintenance are determined by the USPTO office.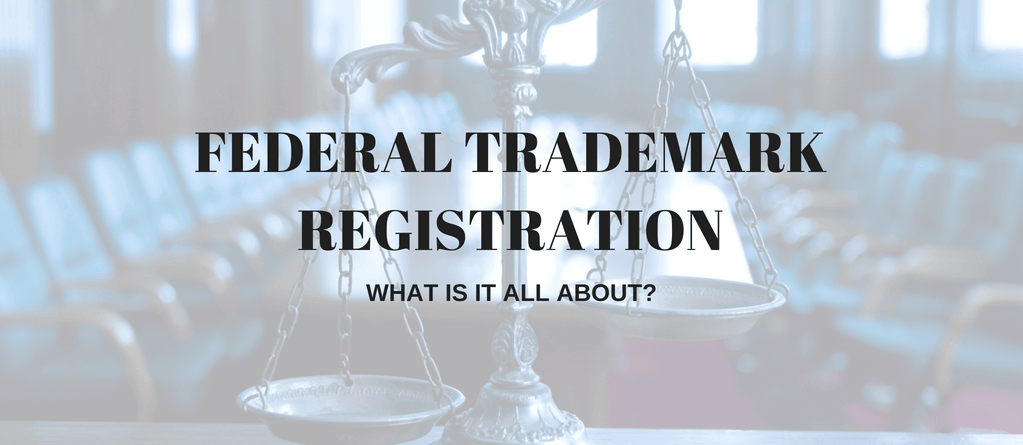 Selection of a Mark- Considerations for Federal Trademark Registration
This is to be understood that not every mark can be registered or are protectable with the USPTO. Hence the selection of a mark must be done after proper supervision. Only certain marks can be registered under the Lanham Act. The USPTO Office reviews each and every application for federal trademark registration before determining whether the mark can be registered under the Act. If a mark falls in the below mentioned prohibited list, the USPTO office shall not consider it for registration:
Marks that are almost similar and confusing (Likelihood of Confusion)
A proposed mark may be almost similar or can closely resemble a pre-existing mark. In this situation, the USPTO office will not register the proposed mark as it may cause confusion, mistake, or deception. There can also be a situation of trademark infringement in this scenario. According to USPTO the "Likelihood of Confusion" appears when (1) there is a similarity in the marks and (2) the goods and/or services of the parties are related such that consumers would erroneously believe that source of both the products were common.
Similarity of Marks– Marks may appear similar when they have the same pronunciation, similar appearance or a similar meaning.
| | | | |
| --- | --- | --- | --- |
| Proposed Mark | Contradictory Mark | Depiction | Result |
| Abacus | Abakas | Similar pronunciation for both the marks (sounds similar) | Rejected |
| Abacus | Abacus | Similar words with a change in font style | Rejected |
| Abacus | Abaque | Same meaning for both the marks with a change in language | Rejected |
Similarity of Goods and Services– A likelihood of confusion can be found if the marks are related or have a similar connection by the services or good provided. Let's have a look at the example below:
| | | | |
| --- | --- | --- | --- |
| Proposed | Related | Depiction | Result |
| Refrigerators | Microwave Oven | Related Goods | Rejected |
| Phone a Lawyer | Legal Support | Related Services | Rejected |
| Refrigerators | Big Home Appliances E-Store | Related Goods and Services | Rejected |
Thus before the filing of a non-refundable application, a thorough trademark search must be conducted to find out if the proposed mark can cause confusion with a pre-existing mark.
Descriptive marks are words or designs that describe the goods and/or services. Such marks are generally considered as 'weaker marks'. For example- Washing Machine Repair Services.
The USPTO office can find out a mark to be 'merely descriptive' which again will not be registrable or protectable until and unless it gains distinctness. Descriptive marks are considered 'weak' until they can acquire the distinctiveness. Merely descriptive marks are prohibited on Principal Register and can be registered on the Supplemental Register only if the mark is not generic.
Marks those are unethical, deceptive or improper.
Marks that falsely suggest a relationship with a living or dead person, an institution, a national symbol, a belief or can be the cause of a scandal.
Geographically misdescriptive marks on liquors.
Marks that involve the government.
Marks that consist of a name, portrait or signature of a particular living person without their permission.
Marks that consist of a name, portrait, or signature of a U.S. President during the life of the President's widow, without her/his consent.
Other than the situation of confusion due to likelihood with any pre-existing trademarks, a party registering a trademark should select a 'strong' mark. A strong mark will prohibit other parties from using the mark. Some marks are easier to protect over others and they are referred to as 'strong marks'.
A mark is referred to as a 'weak' one if others are already using it to describe their product or services thus making the mark difficult to protect. Thus while a selection of a mark weak marks should be avoided.
Trademarks can broadly be divided into four categories viz.
Fanciful– These types of mark do not bear any resemblance to the product. (Ex- APPLE for Mobil Oil)
Suggestive– The marks only suggest a name and do not necessarily describe the goods or services. (Ex- PICK ANY for Beauty products)
Descriptive– They describe the goods and services clearly. (Ex- SOFT YET CRISPY for Fried Chicken)
Generic– It is the name of the goods or products offered by the service. (Ex- CARS for a four-wheeler store)
The strongest and easily protectable mark is a fanciful one as they are completely distinctive. The next in line in terms of easy registration is a suggestive mark. Descriptive marks are generally considered as weak ones with Generic marks as the weakest.
Other Potential Grounds for USPTO to refuse registration
The USPTO can also refuse registration due to other potential grounds. Some of the factors may be as the mark being similar to a surname, offensive or dishonoring, similar to an individual's name, geographically depicting the origin of goods and services, a title of a book or movie etc. However, some of these refusals may be overcome but only under certain scenarios with appropriate verification.
Also Read: Trademark Filing: A Step by Step Process
Our Approach:
The process of selection of a trademark is complex and requires proper vigilance and utmost care prior to registration. Seeking the help of an experienced professional in selecting and searching for a trademark is beneficial before filing the application for a federal registration of a trademark. At TMReady you will get the benefit of stress-free trademark search and trademark watch services, with a quick-turn-around-time. Do give a visit to our service page, for more information and find our trademark search samples by making a little inquiry.
Other Important Insights:
Trademark Filing Fees: A Quick Overview
Not All Trademark Errors Are Fixable. Learn How to Avoid Them!!
Trademark, Service-mark, And Copyright: Its Difference, Importance, & Impact On Your Business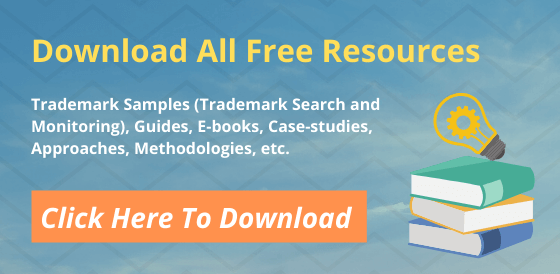 Here you can Download our All free Resources:
Trademark Samples (Trademark Search and Monitoring), Guides, E-books, Case-studies, Approaches, Methodologies, etc.