Prior to filing a trademark application, a simple question is asked, "Have you conducted a trademark search?" We know that this is the basic question, each company or an agent asks, but the point is that it is highly and equally important to know that your trademark is not confusingly similar to the other exiting trademark and can be identified easily in the market.  The point being that your trademark is a whole new idea but it can be similar to others is not a tough trigonometry, since such cases do occur.
Why Trademark Search?
Often we come across cases, which have a trademark similar to existing ones but not registered.  In those situations, there are high chances of rejection of the application in the examination phase. But, if you conduct a detailed search, it will act as a stepping stone in the registration process.  Another added benefit of a trademark search is to provide legal assistance while filing a trademark application. Nonetheless, the solution to such problem is conducting a trademark search.
Now you can hire a professional to do so or you can do it yourself. However, often people involve experts to save time and themselves from this extensive task, but in case you are willing to conduct a search by yourself – this article will be productive for you.
In our another article, we have discussed different tools that come handy while conducting a search without any professional, but here, we will discuss the best tips that can help you achieve fullest and most effective result.
Conduct Google search 
In case you're doing it individually, two options exist. First is to opt for a service of premium trademark search.  The second option is to trust Google search and the result obtained through it. The result will not cover everything entirely but yes it is a free search way available 24 X 7.
A trademark name and its rights exist, even though they are not registered with the USPTO. For a right to come into existence a good or a service must be sold in commerce. Although many people chose not to register a trademark, but please note that registering trademark provides strength to your rights. The question of whether another company is using your mark is still in the basket, even if a search is conducted by you. It is for these situations that an attorney comes handy.
Implying that, the lawyers associated with such trade have an access to premium databases that monitor customary trademark laws where they can easily retrieve data and perform search-related tasks. Although they are not a one-stop solution or error-free, yet they give fast, quality, revised data that can enable a lawyer to build a better trademark application.
What all can you do with Google
Full utilization of the different query modifiers: A search has its full potential to provide an excellent result only if it is tried with best possible combinations. Make a point to look at alternate tools and operator combinations, since they can enable you to create a wide range of inquiries which will enable you to get exact outcomes. Also trying different things with quotes can change the search results.
Another place to conduct a search is Google news: Several times it is possible that the articles may contain information about goods or companies with their trademark, which can prove relevant to the search query. So don't forget to search Google News.
Dealing with the TESS database
If you are looking for a start point, Trademark Electronic Search System (TESS) is the place is to start with. This is a database which incorporates the government registered trademark as of the newly, pending, expired and abandoned registered trademarks and applications.  This search is not based on intuition, but a systematic approach to locate the trademark search with productive results in the end.  The variety of approach given by TESS is to
Either conduct a basic word mark search by using the defaulting settings which allow searching for all the essential words. Or
Opt for conducting searches according to specific words of your query or the same words.
Another approach widely used is the search for marks. TESS has two options of either directly searching the marks itself or searching for the information relate to them. Supposedly, several trademarks are owned by a single company, instead of searching separately for them, TESS provides the option of selecting the owner's Name and address through Field Setting. In many cases, customizing the search has proved to be very effective, but occasionally, these searches might lead to differ and contrast with your search for marks, so it is better to leave the job search on TESS to the hands of the default.
Ways to use TESS at full potential  
When you opt for leading a search with the exact mark, chances are there that you may observe no contrasting entries or none entries at all, but it does not imply that you are free from any infringement. Remember that in the event that the mark is slightly confusing to existing trademark, the application will get rejected.  Few points that come very handy are:
Use of OR and AND in the search: Using or and AND leads to a more refined result structure. While you use AND in the search, the result obtained does not show the similar terms, whereas using OR would include all possible terms. Let's say you have a trademark term called "thermilton" (taking the example from a related article on trademark monitoring) and supposedly a term like "thermiltion hot flask" is already registered, then in that scenario, using OR would display the result and the mark will be treated as confusing similar. But if AND is used, then the similar terms will not be displayed.
Using multiple ways to search for the mark: An individual can conduct a search with various options like include space or remove space, or using words according to the different languages, like Color for US English, and color for British English, replace S with Z and vice-versa. The results might or might not be as you desired but it will help you to cover a vast range of search options.
Utilize a thesaurus and scan for terms that are like yours: This is an additional precautionary measure; however, it may help reveal some extra insight into the mark.
Free form search: A couple of more options are added while using a free form search. This allows you to create a wide range of lists of results that surface for your mark. Two terms can be searched separately and in different fields. Also, it isa way to guarantee that the mark does not contrast with any registered trademark.
Search the domain name records
Apart from having access to TESS and Goggle Search, there is another place to conduct search: domain names. While you are at registering a trademark, you would desire for the corresponding domain name. Tragically, if the corresponding domain name already exists, nothing can be done about it. Unless you have utilized the mark before somebody could register the corresponding name.
In certain situations, few website opt for indexing out of the Google search, and therefore cannot be located. These components influence the search result; therefore the role of domain search comes into the action.
Tips for domain searches
A basic tool named – Instant Domain Search is widely being used. Through this tool, a user can know the availability of a domain and information related to it.  Also, it will likewise show best domains possible, in case the .com is taken and .net is accessible.
Also, check if the domain is active or inactive. In case, the domain is inactive, then very little chances of trademark issues are associated with it. On the off chance that the domain is inactive, you may have the capacity to buy it at a tolerable cost.
What lies in the core?
Search is the core to the trademark registration process. Documenting a trademark application without conducting an extensive search is pointless. It is similar to purchasing a product without knowing anything about it previously. Certainly, perhaps figuring out how to lead a trademark search is a minor task with the highest impact.
Let TMReady serve you
TMReady is focused on establishing a brand through the services of TM search and monitoring services. Our services packages provide widest and most flexible coverage at the best price match with 100 % satisfactory results. For more details, contact us with us by logging into our website https://tmready.com/product-category/trademark-searching/. 
Alternatively, you can drop a mail at info@thetrademarksearchcompany.com for any service related query.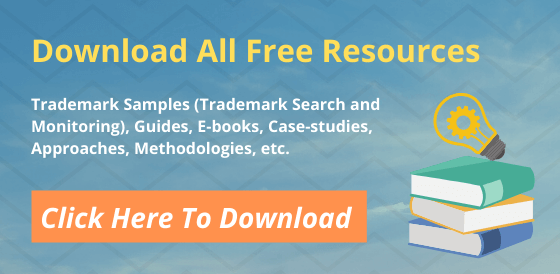 Here you can Download our All free Resources:
Trademark Samples (Trademark Search and Monitoring), Guides, E-books, Case-studies, Approaches, Methodologies, etc.