Pharmaceutical trademarks are quite important for the customers of a pharmaceutical company to identify their products. The pharmaceutical industry is one of the fastest-growing industries today marking the paradigm shift in the healthcare sector. Thus, its importance and growth have increased further after the pandemic making pharmaceuticals a booming sector.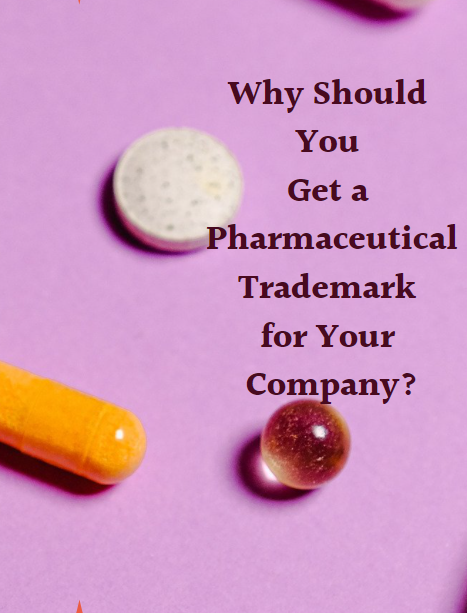 What is a Trademark?
Simply put, trademarks are the marks that are used to distinguish goods and services offered by an entity or a brand from those provided by others. Thus, it is a sign meant to differentiate and identify the goods and services of a company.
Also Read: Three Important Aspects of Worldwide Trademark Search to Know
Importance of Pharmaceutical Trademark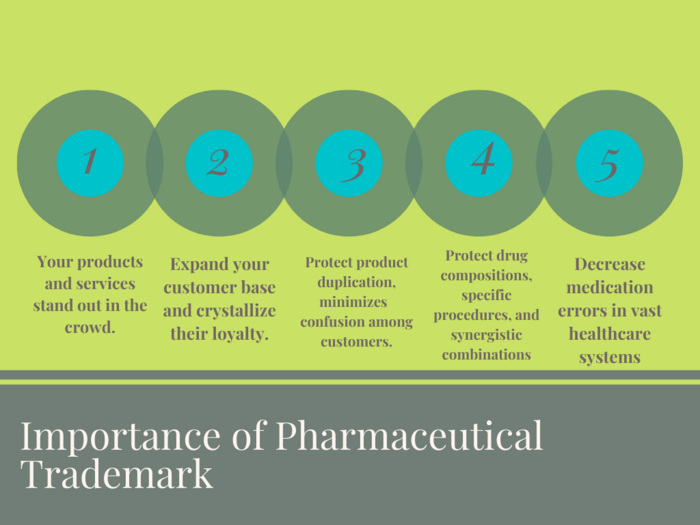 The basic and most important advantage of a trademark is that it makes your products and services stand out in the crowd.
The meaning of a pharmaceutical trademark is not just confined to a sign or a symbol that denotes the product quality. This is because a pharmaceutical trademark is instrumental in expanding your customer base and crystallizing their loyalty.
A registered pharmaceutical trademark protects your products from duplication. Under section 29(1) of the Trademarks Act, 1999, any copying or duplication may invite litigation. This further minimizes the possibility of confusion among customers.
As the pharmaceutical industry has become quite competitive nowadays, it is a company's responsibility to safeguard its pharmaceutical products from any illegal or unauthorized use. Getting a pharmaceutical trademark allows a pharma company to protect its drugs, drug compositions, specific procedures, and synergistic combinations.
Pharmaceutical trademarks are significant as they allow the consumers to find the needed goods. It also helps to build the reputation of the company and promotes its pharmaceutical products.
Pharmaceutical trademarks also decrease medication errors in vast healthcare systems. Along with this, a strong trademark helps people choose the right medicines.
A pharmaceutical trademark will incentivize the manufacturers to ensure the safety of their medicines and invest in better technologies.
Thus, a pharmaceutical trademark is a wise and fruitful investment that it works as an all-round fool-proof mechanism and protects your products from all types of intellectual theft.
Also Read: Trademark Infringement: How to Eliminate the Risk Successfully
Regulatory Approval for Pharmaceutical Trademark
After deciding the name of the new product, pharmaceutical companies begin with regulatory and legal approval processes. The approval process is lengthy and quite tough. Also, as pharmaceutical products are available worldwide, this means that the trademark must be made available in all the available countries. This is why pharmaceutical companies should perform a global trademark search to ensure that their desired trademark is not already in use. This process is crucial to avoid any future litigation for trademark infringement. It is important to obtain health authority approval, as well as approval from the correct trademark registries, before attempting to sell a pharmaceutical product.
Also Read: How to Conduct Trademark Monitoring Strategies for Your Business
Why Choose us?
The TMReady team of experienced IP professionals uses both conventional and non-conventional methods for all kinds of trademark search. Our trademark search experts monitor the current and potential market risks and trademark infringement. Also, our trademark search costs are affordable and can also be customized to suit your requirements and budget. We ensure to provide the best services that will enable you to take your trademark to next level. Want to know more about our services? Visit us
More Related Articles
Trademark Registration Cost in India – A Thorough Analysis
Trademark Registration in India: An 8 Step Guide
The 5 Key Benefits of Hiring a Trademark Registration Consultant