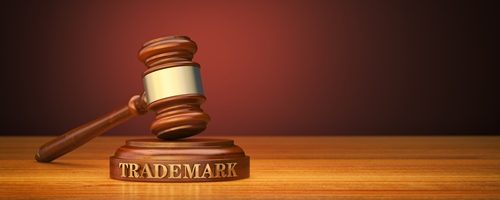 When an applicant files for a trademark, the United States Patent and Trademark Office (USPTO) can refuse its registration based on multiple grounds. One such condition is the 'likelihood of confusion, which can prevail between the new mark and the ones previously registered or pending with the USPTO. Therefore, this article brings forth certain factors which you can use to identify the 'likelihood of confusion among trademarks, and hence avoid rejection based on it.
Also Read: How to Do a Trademark Image Search in the USPTO Website
USPTO Trademark Rules: Importance of Identifying 'Likelihood of Confusion'
'Likelihood of confusion exists between trademarks that are very similar and undergo utilization for the goods and/or services that are related. The similarity makes consumers mistakenly believe that they come from the same source. Each application receives a decision based on its facts, and no strict mechanical test exists for determining the 'likelihood of confusion, which falls under Section 2(d) of the Trademark Act.
Therefore, businesses must be aware of what constitutes the 'likelihood of confusion. It is as imperative as the naming process. This is because businesses invest a great deal into finding and registering a trademark to protect their brand value and maintain an exclusive flow of revenue. Proper knowledge prevents the trademark application from receiving a rejection.
Also Read: How to Perform a Trademark Knockout Search?
Prevalence of 'Likelihood of Confusion'
'Likelihood of confusion is one of the main factors comprising trademark infringement. Therefore, one of the primary purposes of trademark law is to prevent this likelihood from occurring. Several factors come into play to determine the 'likelihood of confusion, including the distinctiveness of the name, similarity with respect to other names, and the relatedness of products or services.
For instance, courts have found many trademarks to be too confusingly similar. Such cases include Magnavox (electrical and sound equipment) vs. Multivox (musical instruments), Hpnotiq (liqueur) vs. Hypnotic (beer), Mr. Clean vs. Mr. Rust vs. Mr. Stain (all cleaning products), and Canya (soft drinks) vs. Cana (frozen fruit and vegetable juices). As evident in the above-mentioned cases, the similarity and 'likelihood of confusion' can take many forms.
Also Read: Trademark Monitoring: Tools for Individual
Factors for Identifying 'Likelihood of Confusion'
Relatedness of Goods or Services
When a brand name is similar to a registered or pending trademark, and if it relates to the same or similar goods and services, it can receive a rejection on the grounds of 'likelihood of confusion.
For instance, suppose a company has applied for an iconic trademark for jewelry in Class 14. And, the Trademark Register already contains an iconic trademark that is registered for bangles in Class 14. In such a case, wherein marks are completely identical and the goods are similar, consumers may assume that both iconic bangles and iconic jewelry are manufactured by the same company. This is because it's highly likely that a manufacturer in the jewelry and bangles business makes both products. Therefore, the marks are likely to face confusion with each other.
If Trademarks Sound Similar
One may perceive phonetic matches between trademarks as similarities in sounds. These include the marks that you spell out differently but sound alike. The rejection of trademark on the grounds of 'likelihood of confusion is more in cases where marks are phonetically similar to the existing or pending trademarks. For example, in comparison, "Mucca" might be liable to be confused with Mukka or Mucc@ already registered for similar goods.
Similarity in Appearance
Any mark that appears to be too similar and confusing in terms of its appearance and design is vulnerable to receive a rejection on the grounds of 'likelihood of confusion. For example: "FLITE" is liable to be confused with "FLITE". The marks look very similar, even though they use a different font.
Similarity in Meaning
Any similarity between trademarks' meaning, about the goods and services descriptions, stands high chances of receiving a likelihood-of-confusion rejection. For example, consider the two trademark names – 'SEMPRE' and 'ALWAYS'. These marks are similar in meaning because the English translation of the Italian word "SEMPRE" is "ALWAYS". Hence, it may face rejection due to the 'likelihood of confusion.
Similarity in Design Marks
In the case of design marks, one can effectively identify the 'likelihood of confusion based on similarities in visual representation. It's highly unlikely that one would view the respective marks side-by-side. Similarly, the recollection of marks is very general. Therefore, visually similar marks, even if they constitute completely different goods and services, can spark confusion among consumers.
Also Read: How to Avoid Trademark Infringement Successfully?
Conclusion
The above-mentioned points help in developing a comprehensive understanding of what constitutes the 'likelihood of confusion in a trademark, and how one can identify it. Businesses can simply avoid such rejection through an efficient trademark search and filing process. Furthermore, USPTO also carries out its search during the examination process to assess the 'likelihood of confusion.
TMReady's trademark search services are designed keeping in mind the above-mentioned points. Our team of highly qualified IP professionals offers businesses the critical insights they need before filing for a trademark. Our trademark search services not only save time and money but also help companies to avoid infringement or rejections.
– Kritika Rai (Trademark) and the Editorial Team
Other Related Articles
Most Important Points About Patent Docketing Systems