Do you have a unique image ready with you which stand-apart from the rest for your business?   You want complete ownership over it as a trademark image so that it distinguishes your brand from the rest. But wondering whether it is possible to trademark an image or not? You will get all your questions answered here.
To start with, a trademark, in general, is a sign which protects the goods and services of an enterprise from another.  Therefore, logos in the form of images can get trademark protection if they work as an identification mark of that business. Merely copyrighting the image won't make it work as a brand logo. A copyright protects literary and artistic work. But, on the other hand, a trademark recognizes a brand and protects the goods and services being offered by a company.
Therefore, an image or logo falls under the realm of both copyright and trademark protection. But copyright and a trademark image provide different sorts of protection.
What does a trademark protect?
If we break the word trademark, we get two words 'Trade' and 'Mark'. From here it becomes evident that a trademark is a mark that identifies a trade or a business. It is in the form of a word, a combination of words, numerals, letters, drawings, symbols, 3-D features, sounds, fragrances, color shades, etc.
For example, the "Swoosh" logo of brand "Nike" is a brand image or a trademark image. The owner of the company can sue anyone who tries to utilize or make a resembling image of the same for promoting their business. Similarly the iconic bitten apple logo of the brand "Apple" and the Golden Arches logo of "McDonald's" and much more work to distinctly identify the brands they are in association.
Therefore, a trademark not only protects the goods and services offered by a company but also builds brand recognizance.
How to register a trademark image?
In order to get trademark protection for your logo one needs to make sure if their symbol or image is totally unique. Also, that image should not share even slightest of resemblance with any of the logos in use. For this, one needs to start with a trademark search.
Trademark Search: the purpose of looking into worldwide databases is to look for existing and filed trademark applications. This ensures if your image or logo is unique enough for trademark protection.
World Intellectual Property Organization (WIPO) has launched on May 10, 2014, an exclusive database which has an image-search function. It allows people to upload and search a visually-similar trademark and related information about the brand from millions of images.
The USPTO provides the Trademark Electronic Search System (TESS) for conducting a clearance search. By clearance search we mean, looking for trademarks that are conflicting with image or mark in question.
Apply online: once your image or logo is over the step of clearance search, now you should safely proceed with the application process with the USPTO. If you are a first-timer, do go through the basic information that one needs to learn before filing an initial application form.
Now, wait for the approval as the prosecution proceeds at the patent office.
The validity of a trademark is of 10 years. You can apply for its renewal before 1 year of its expiry date or before 6 months
Note: Consider hiring a private attorney as you proceed with the trademark registration process. A trademark attorney help from the very first stage of trademark search till final stages of getting trademark protection. Also, he/she helps you realize and enforce your trademark rights to the maximum extent.
What do we bring?
Getting a trademark that distinctly identifies your brand is a great deal of importance for us as much as it is for you. Our professionals at TMReady provide expert solutions of trademark search and monitoring services. We provide you the right guidance so that you can get a unique trademark image for your brand. Because only the right trademark gives your brand a distinct image and builds a reputation which it deserves. To know more about our services, please visit TMReady.
Other related Articles:
Trademark Filing in USPTO: Important Things to Remember
Trademark Watch Services: Benefits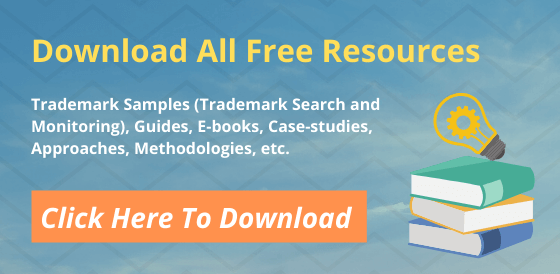 Here you can Download our All free Resources:
Trademark Samples (Trademark Search and Monitoring), Guides, E-books, Case-studies, Approaches, Methodologies, etc.