Many individuals and companies perform a trademark clearance search before going with a logo for their organization.  It requires conducting thorough research through databases of USPTO. But going through just the USPTO database is not enough as USPTO approves trademark rights solely on use and not on registration. Therefore, make sure you perform a comprehensive trademark clearance search. For this, you need to refer to multiple databases, visit trade directories, internet domains, and product catalogs.
Therefore, through a trademark clearance search, you will learn whether your chosen trademark is viable and will not infringe upon other existing trademarks.
International Trademark Clearance Search
A company can't limit its search for trademark clearance if it operates in multiple jurisdictions. For that, it needs trademark clearance internationally i.e. for multiple countries.
Therefore, it is always beneficial going for International trademark search, before finalizing a trademark for your company.
You can also refer to WIPO trademark search database for worldwide scrutiny of the trademark in hand.
Note: You can perform an international trademark clearance search on your own. But there are high chances that you might miss out a similar or overlapping trademark by just performing a superficial search. Therefore, it is preferable to take the assistance of a professional to get a comprehensive search result.
How does a Trademark Clearance Search Help?
Let us now learn why you should go for a trademark clearance search before finalizing a mark for your business. You came up with your business with all your blood and sweat and now you have created a trademark that would uniquely identify it. But, before that, be 100% sure of the authenticity of the mark. In essence, that mark is actually unique and is not even a look-alike of some other trademark.
Trademark Clearance before filing: going for trademark filing or looking for companies providing trademark filing services. Therefore, before spending your money on further processes be sure that your trademark is distinctive enough so that it can represent your business.
Unique name/logo: a clearance search help you find a unique logo or name for your products. Through a clearance search, you might find that the logo that you chose overlaps with some other trademark. But don't get disheartened there, because you can always enhance your trademark by making changes to it.
Prevents you from Charges: although you can make use of a mark as a trademark without performing a clearance search. But, there are chances of you becoming an infringer if a similar mark already exists and/or is in use.
Regional trademark filing: a comprehensive clearance search help you find trademarks of a particular region. So if you want to limit your brand reach till particular regions, you can fetch regional trademark databases for trademarks of that particular region(s).
Why choose us?
Building a brand takes blood and sweat of people. It is not just the money but creativity and efforts that build a brand name for a business. A successful brand needs a unique name or logo for its identification. We, at TMReady, have a team of trademark professionals that perform comprehensive trademark clearance searches. We take pride in providing more than 100 searches and results in a relevantly short period of time. There is no compromise in the quality as customer satisfaction is of paramount importance to us. Additionally, you can approach us for trademark monitoring service and can check the samples of our results on the same platform.
Related Articles:
Trademark Filing: A Step by Step Process
Global Trademark Search and its significance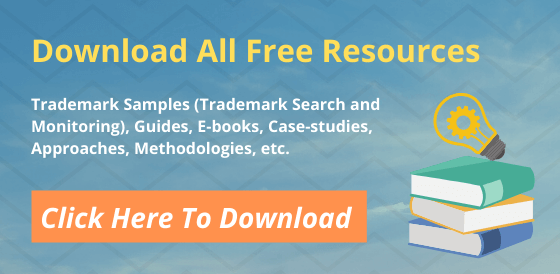 Here you can Download our All free Resources:
Trademark Samples (Trademark Search and Monitoring), Guides, E-books, Case-studies, Approaches, Methodologies, etc.