What is trademark search?
To create a unique and potent brand name or company name, the significant amount of cost is incurred along with time. A mark determined as unique by a particular business might be already in use by any other business or company somewhere in the world. In order to make sure of the exclusivity of the mark prior registration, a trademark search should be conducted. A trademark search enables to investigate and confirm whether the proposed mark is already in use by any other business anywhere in the world or not.
Why should you conduct a Trademark Search?
The prime requirement of a trademark search is to determine the exclusivity of a proposed mark. Although many businesses or companies often try to bypass this step of searching and directly opt for filing application for the registration of the mark, it is highly recommended to conduct a proper trademark search.
Investors can also search whether the proposed mark is already in use or not with the help of online search engines such as Google. However, these forms of search cannot assure whether a similarly found mark has already been launched in the market post registration or not. To get a proper and clear understanding of these finer details, a detail trademark search must be conducted by experienced search professionals.
At TMReady, we help clients with basically two types of trademark searching- the Screening Search and the Full Search. For more details on the searching types, kindly visit https://tmready.com/
How can TMReady help you?
At TMReady, we conduct a trademark search (Screening or Full) according to the client's need to help him with the most accurate result at a reasonable cost. The Trademark Searching reports are provided to the clients within 1-4 days from the request placed for search. Experienced professionals work diligently to find out the potential of a mark. TMReady also helps with a post-registration process of Trademark- Trademark Monitoring. A trademark right might face infringement issue in future by other trademark requests. If not handled properly, a rightful owner might lose a trademark right. The Trademark Monitoring encompasses different stages of monitoring of an already published trademark. It can be a weekly monitoring, fortnightly monitoring or Custom monitoring according to the requirement of the client. Thus, registering your valuable mark under the guidance of the experienced professionals of TMReady will help you deal the aforesaid scenarios securely.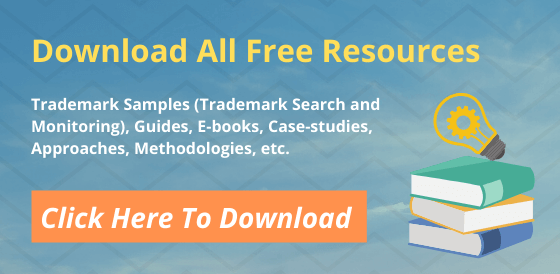 Here you can Download our All free Resources:
Trademark Samples (Trademark Search and Monitoring), Guides, E-books, Case-studies, Approaches, Methodologies, etc.