Doing a proper, comprehensive and authentic US trademark search is vital to protecting brands and products in the United States.
All we can say is that if you are thinking about starting a new brand that will require a new name, one of the most important things you can do is conducting a proper US Trademark Search.
Doing Trademark search in a database like the Trademark Electronic Search System requires good understanding of the database, acquaintances with the trademark regulatory norms and a passion for details. And the whole journey of trademark search starts off with the Trademark Electronic Search System, a database designed for the trademark search professionals.

Here are some of the important steps we need to do while doing U.S Trademark search:
Step 1: Heading on to the U.S. PTO website- The first and foremost important step of this overall process are to head over to the US Patent and Trademark Office's main database at http://tmsearch.uspto.gov/. Use one of the three search options available there depending upon the search skills and expertise you are having. In case you are a newbie and don't have much exposure in the trademark search domain then, "Basic Word Mark Search (New User)" option could be the most appropriate one. In case you are an expert trademark search professional, "Word and/or Design Mark Search (Structured)", / "Word and/or Design Mark Search (Free Form)" could be the one to go with.
Step 2: Understanding the goal- The term trademark search is a broad one that may be implemented to serve many purposes like trademark search for words, trademark search for images, trade name search, and trademark monitoring. Each case is different and proper strategies should be made accordingly. For example, if you are intending to do an image trademark search referring the U.S. Design Search Code Manual is mandatory while in rest of the cases it's not mandatory. Thus, it's important to understand your goal first and then make strategies accordingly.
Step 2: Conduct a "Common Law" US Trademark Search
Unlike patents that are granted on first to file basis, trademarks are granted on first to use basis wherein a trademark is deemed valid even if it's not registered with the federal agency. As long as you have the proof of use you are entitled to enforce your trademark rights.
To do an effective common law search we need to look beyond the Trademark Electronic Search System wherein trademark related data is also searched on various non-federal registers like the state trademark portals, business directories, yellow pages, newspapers and many other financial databases.
All we can say is that doing U.S trademark search could be a fun if we understand the goals, respective database, and its algorithm, however, if we are not well acquainted with the regulatory norms and the database to be searched upon we could end up getting nothing out of many.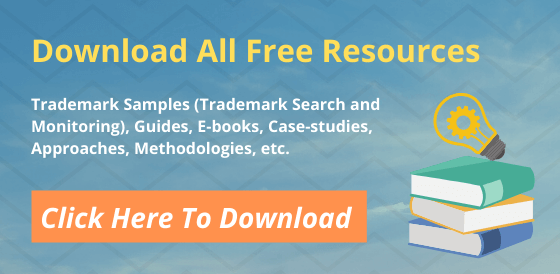 Here you can Download our All free Resources:
Trademark Samples (Trademark Search and Monitoring), Guides, E-books, Case-studies, Approaches, Methodologies, etc.