Trademark is one of the most important assets available in the hands of businessmen and entrepreneurs. Much of the success of a business could be attributed to choosing a good trademark and maintaining it as per the required jurisdiction. Failing to get a trademark or maintaining it effectively could be detrimental to your overall business goal and thus it is important to put in place a trademark protection mechanism that can address all your issues pertaining to the same.
With this article, we have come up with some essential tips that every business should consider prior to filing a trademark application. Without much ado let's start those points. Essential Trademark Tips
Essential Trademark Tips every Business should Consider
Use your trademark(s) actively- In United States, anyone can file a trademark application to sought protection for their goods/services. However, it is important that the mark is being actively used by the merchant in some of their products/services. In case you have filed a trademark application without having used that mark in any of your product/services, chances are that your trademark application will be rejected outright. Thus if you are intending to file a trademark application ensure that you have used that mark previously. Essential Trademark Tips
Register your domain name- In this digital age, it is most likely that you will be promoting your business online and hence it is important to register a domain name that can describe your business well. In case you don't go for a domain name registration chances are that some other players may take your preferred domain name and can manipulate.
Do trademark search before registration- In order to prevent reinventing the wheel, it is important that you do a comprehensive and full trademark search prior to filing a trademark application. Going without a trademark search may put you at risks as other players might have used that mark and whole your attempts will be an exercise in futile. There are many trademark search database available these days that businessmen can use to get relevant information about trademarks. For example, if you are a citizen of United States, the Trademark Electronic Search System (TESS) could be one of the databases that you can use. If you are looking for global trademark data then WIPO Madrid database could be of immense help. Essential Trademark Tips
Sign written agreements with your partners- When you are dealing with business a gentlemen's handshake is not enough and it is important to document every engagement with your partners, vendors and local counterparts. Simply put, it is absolutely crucial to have a written agreement in place. Such agreements can be kept simple but must contain clear IP clauses that can prevent your trademark(s) being used unlawfully. Essential Trademark Tips
Mind the common law- If you are operating from the United States Jurisdiction then doing a trademark search in TESS database is not enough because unlike patents, trademarks in the United States is offered on first to use basis thus, it is important to look for various state databases, online business directories, yellow pages and other such business related resources that house important business data. Essential Trademark Tips
To read more about trademark related articles read our blog or for trademark search services contact us at (214) 269 0626, or info@thetrademarksearchcompany.com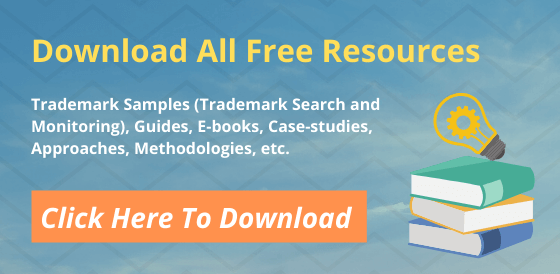 Here you can Download our All free Resources:
Trademark Samples (Trademark Search and Monitoring), Guides, E-books, Case-studies, Approaches, Methodologies, etc.